There are prodigies, and then there are prodigies who smash the record of youngest ever F1 Grand Prix winner. Max Verstappen, 18 years and 228 days old, comes into the latter, and judging by the mettle he displayed throughout his Spanish Grand Prix performance on Sunday, he ain't stoppin' (should that be Stappen?) anytime soon.
In recent times, F1 has been accused of being boring, tedious, dull – predictable, even. Mercedes, recently, looks more and more like a team in the early stages of launching a dynasty that cannot and will not be touched. Then, along comes a Belgian-born Dutchman, who has taken the bull by the horns and delivered a swift blow to the status quo.
Few saw it coming, but then the best results are the unexpected ones. He exuded calmness and technical ability throughout that seems well beyond his years. For the sake of competition, for the future of F1, every motorsport fan with a heart wants to see the new wunderkind on the block do the same in a fortnight at Monte Carlo (no pressure, mate).
Looking back at the race itself, sure, an early collision between podium ever-presents Lewis Hamilton and Nico Rosberg, as seen above, improved his chances of shocking the planet. But he withstood a robust, persistent challenge from veteran Kimi Raikkonen, and there's no reason why he can't do it again, and again.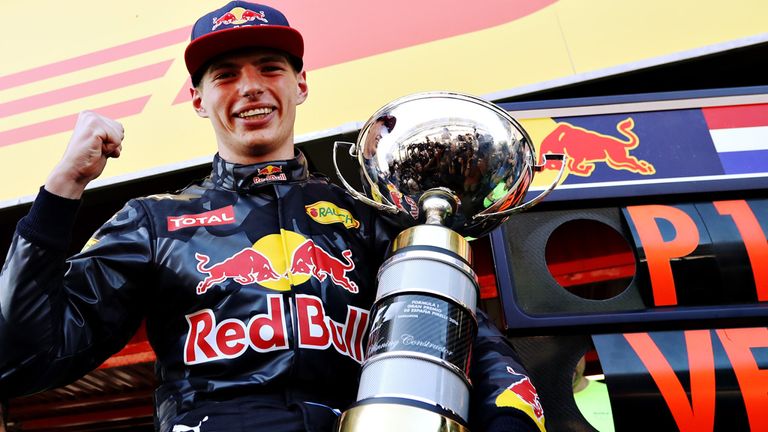 skysports.com
Verstappen delivered Red Bull its first win in two years; not since Spa in 2014 had his team come away with much – or anything, really, to smile about. He has pinched Sebastian Vettel's previous youngest-ever crown, dwarfing his achievement by well over two years. On top of that, he's now a world-famous teenager with the globe at his feet. No jealousy here, mind you!
feature image: motorsport.com